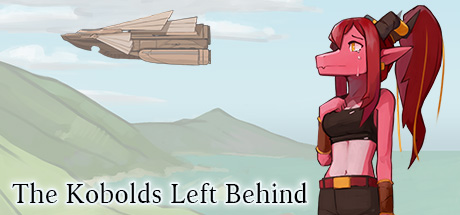 Their dragons left them behind. With no chance of survival, three abandoned kobolds await the end. This is the story of their final day, when a treasure hunter stumbles upon the kobolds.
A short, heart-wrenching adventure story from RobbyZ (the writer/ director of Dragon Audit, Spaceship Crashed, and other not-usually quite-so-sad adventure story games).
Features
Includes:
~60 minutes 'walking simulator' gameplay
Light, adventure-game-style puzzle solving: find, combine, and use objects
A few jokes
Linear / one ending
Full voice acting
All the feels
Screenshots
Details & Links
Status: Released
Discord: Join the discord for my story games
Platforms: PC
Developer: Archive Entertainment
Blog: Dev Blog
FAQ / Streamer Policy
Purchase
---
Copyright 2022 Archive Entertainment LLC. ALL RIGHTS RESERVED. | EULA | Privacy
Steam ©2022 Valve Corporation. Steam and the Steam logo are trademarks and/or registered trademarks of Valve Corporation in the U.S. and/or other countries.